Terrazzo Flooring
With its versatility, beauty, and durability, it's not surprising that terrazzo flooring is a favorite among builders and customers the world over. Modern terrazzo floor systems are not only visually appealing but also strong and sustainable.
Terrazzo floors are made with either an epoxy base or a cement base with recycled glass, plastic, or granite aggregates added to the mix. We install your terrazzo floor by applying this mixture, letting it cure, then grinding and polishing it to a glossy shine. Choose the design that's right for your commercial space from Treadwell's variety of marbled colors, geometric patterns, or even mosaic-like or photo-quality images.
Terrazzo is a perfect choice for signature areas of buildings like courthouse lobbies, hospital corridors showrooms and airport walkways.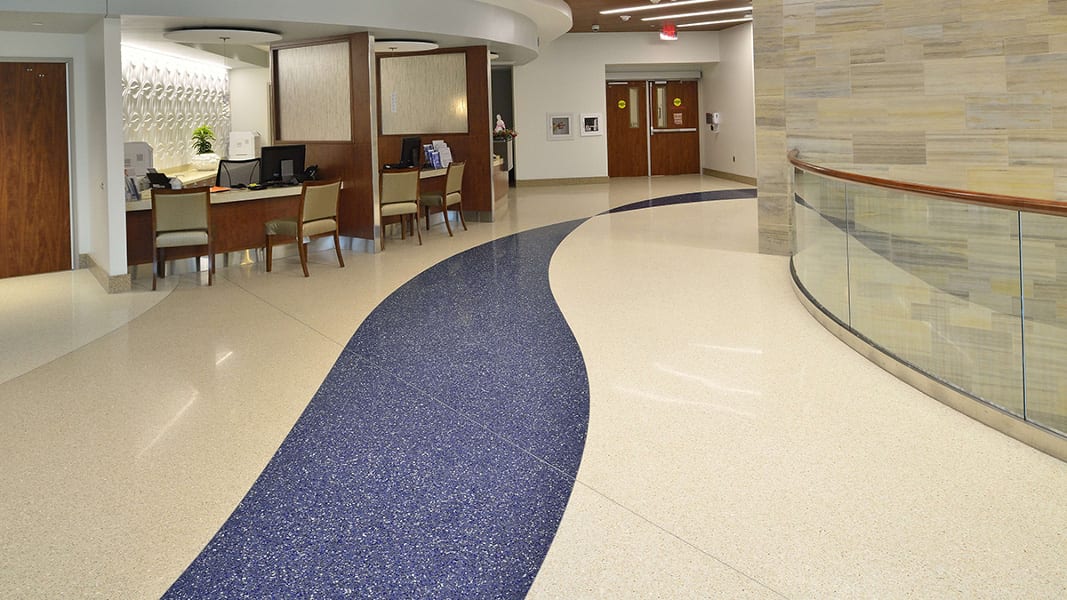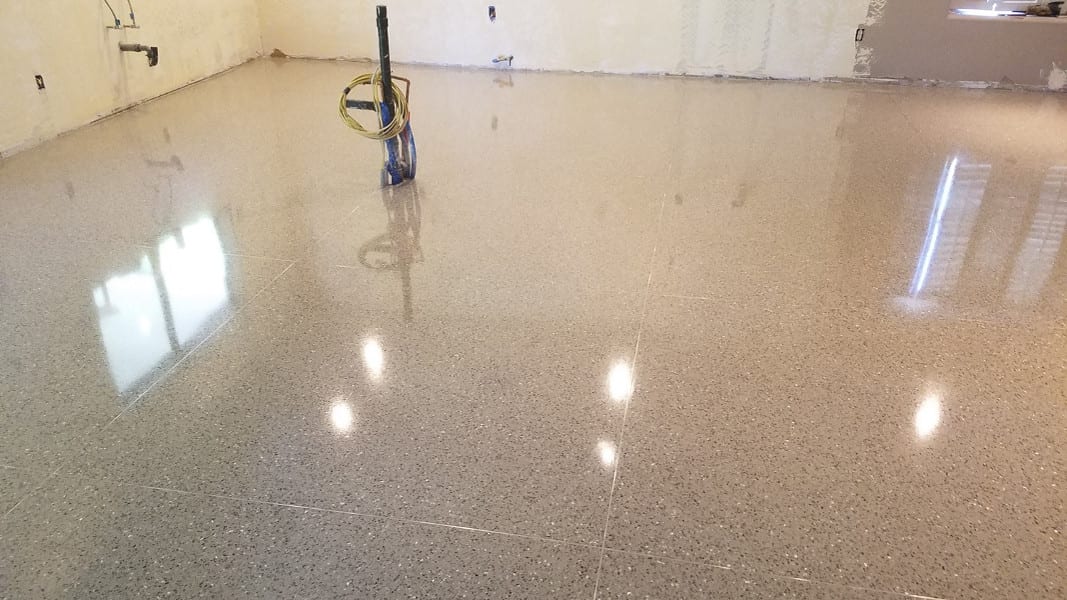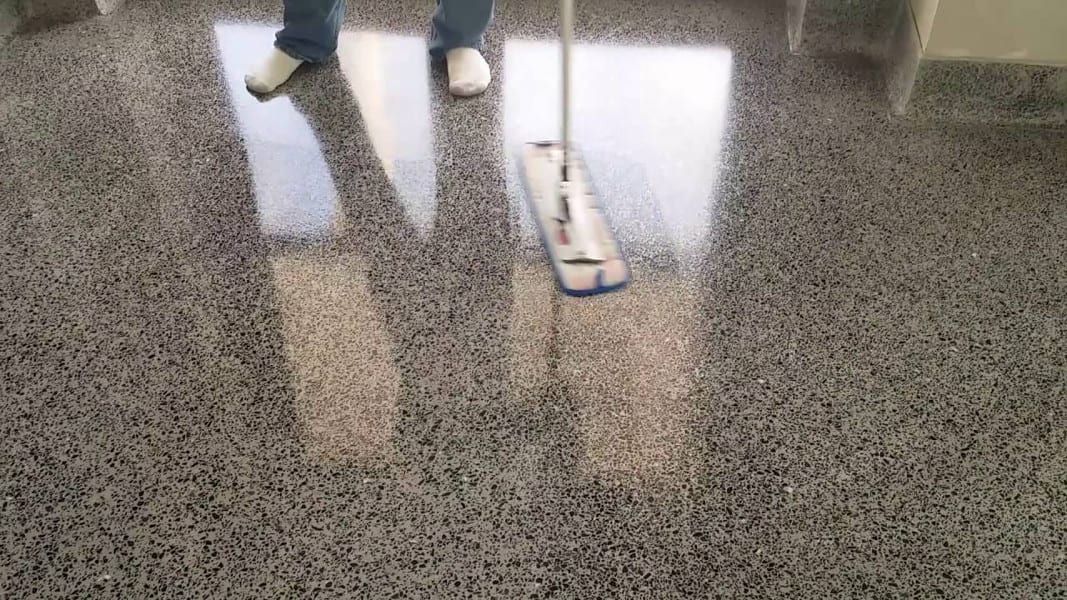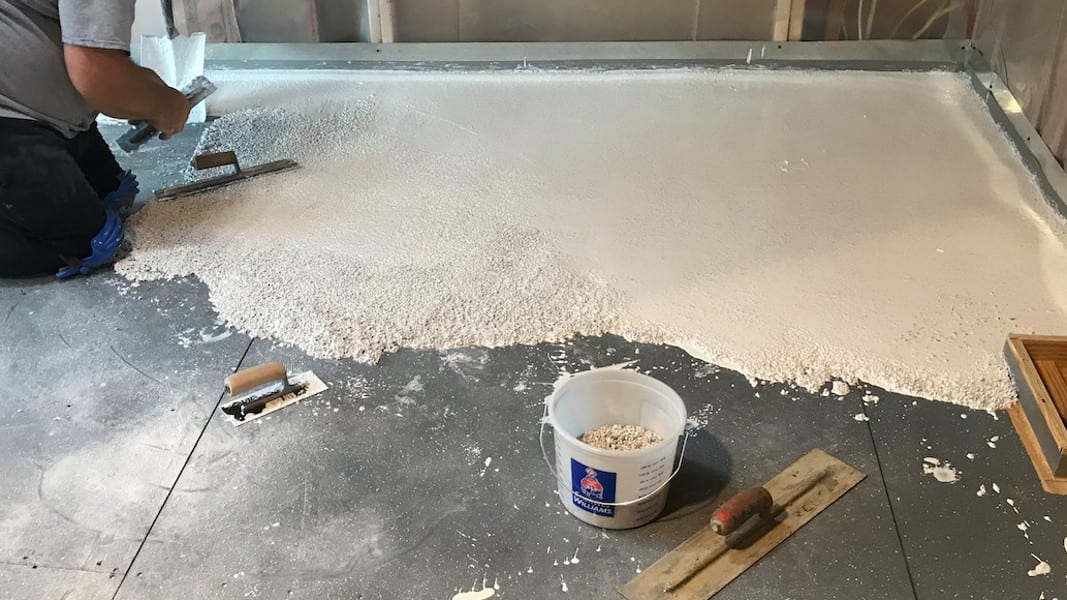 Terrazzo Patching & Restoration
Terrazzo is one of the most durable flooring types. Yet, with age, wear, or neglect, damage can spoil its original beauty. If you uncover a cracked, stained, or dingy terrazzo floor in a commercial space, Treadwell can restore it to like-new condition with our terrazzo patching and restoration services.
The process of restoring terrazzo floors involves grinding the surface down to a deeper level, where the terrazzo has been protected by the upper layers. If there are pits or valleys, the floor may also need to be patched. After we complete the patching and grinding, we polish to restore your terrazzo floor to a rich, beautiful shine.