Exterior surfaces have to be tough. They need the capacity to withstand extreme temperatures, moisture, road salt, and heavy traffic. With Treadwell, you get the ultimate protection for your parking deck, pedestrian walkways, and bike lanes. We provide and install exterior coatings that are safe, attractive, durable, and long-lasting.
Traffic Coatings
Treadwell's traffic coatings protect your concrete surfaces in even the harshest conditions. Drastic temperature changes, exposure to water and acid rain, and contact with road salt and motor oil are no match for our parking deck coatings. Our traffic coatings are ideal for:
Parking garages
Parking ramps
Stadiums
Foot Bridges
You'll appreciate the many benefits of Treadwell's traffic coatings, too. Our high-quality traffic coatings can help with traffic-related issues like:
Safeguarding the substrate from freeze-thaw damage.
Improving visibility when lighter colors are used.
Increasing vehicle traction on wet or snowy surfaces.
Providing waterproofing for any occupied areas below the parking deck.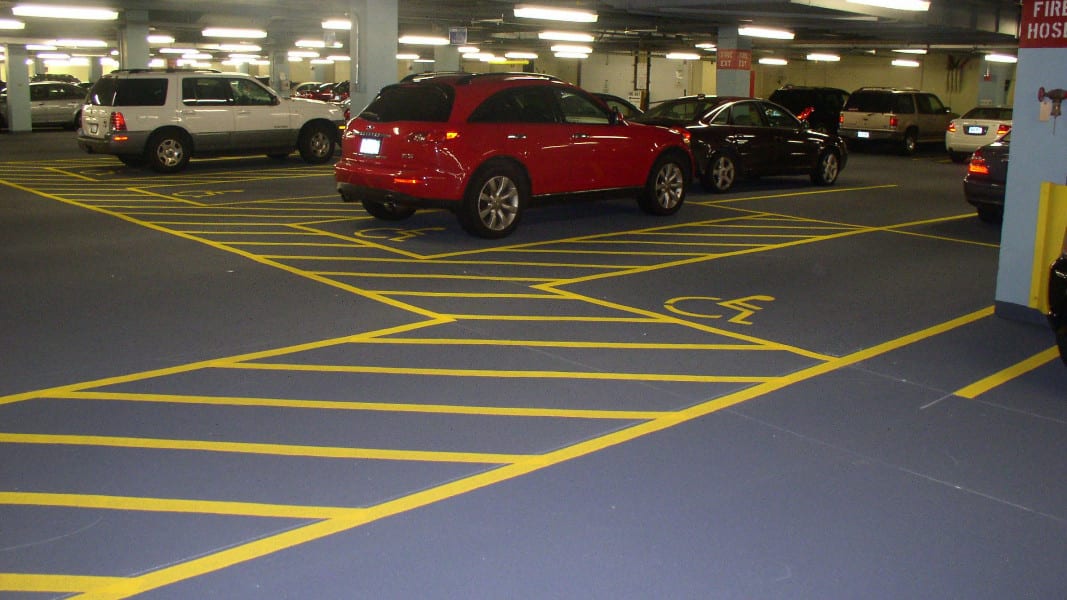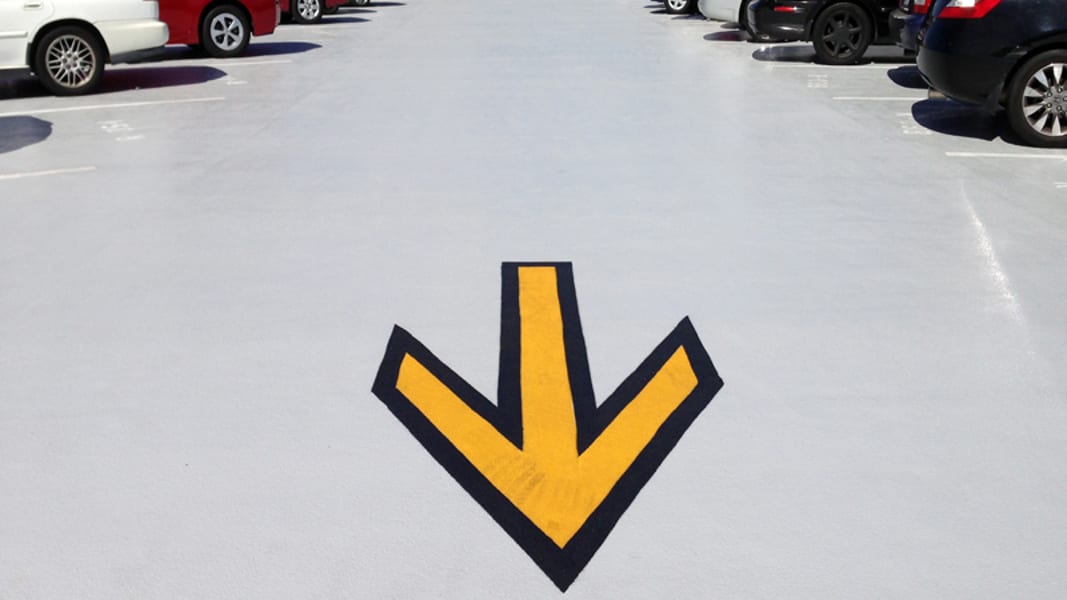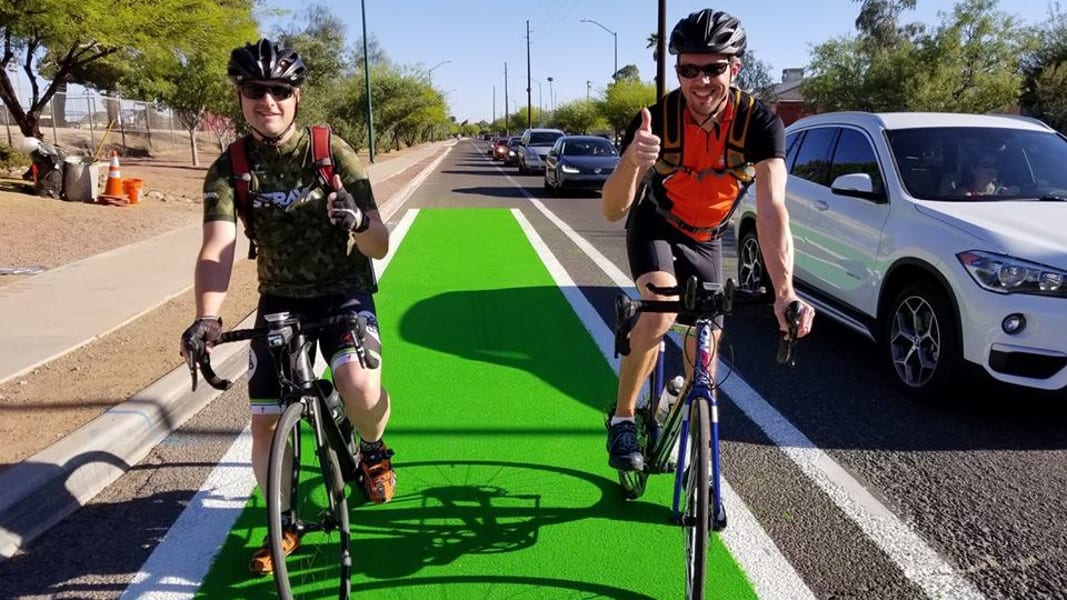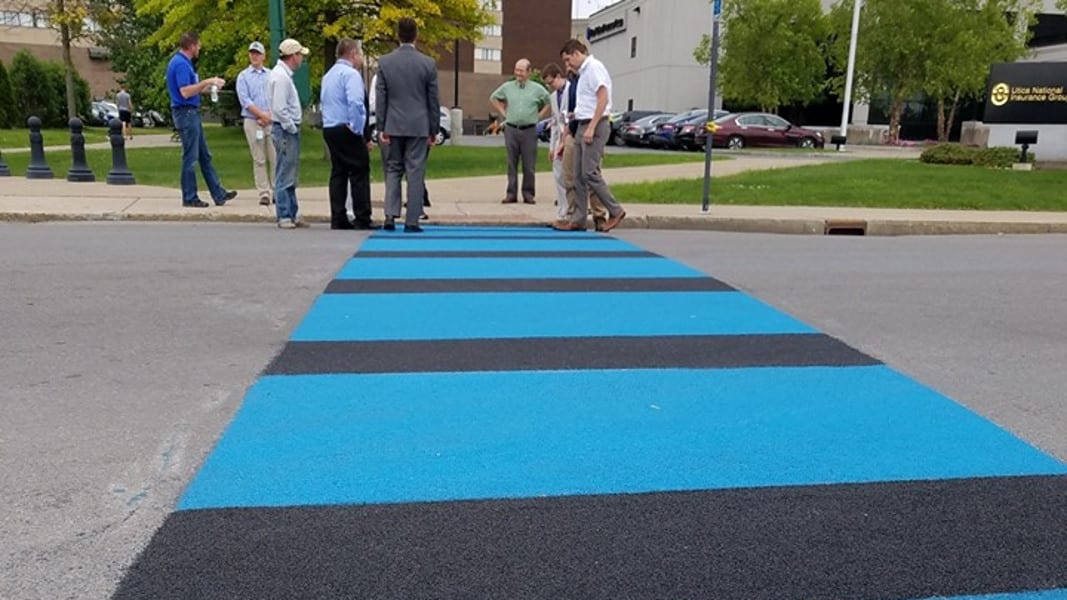 Treadstone Pedestrian and Bike Lane Coatings
Treadwell's proprietary Treadstone coatings give your pedestrian walkways and bike lanes a durable, safer, and more attractive surface. Installed over concrete or asphalt, these coatings help create a pleasant outdoor environment where people can walk or cycle with confidence on a surface that provides the traction they need to stay safe.
Treadstone isn't just for new installations, either. When walkways and bike lanes start showing wear, the pitted concrete causes hazards and ruins the appearance of the outdoor environment. With our fast, 1-day installation and lower cost than concrete replacement, Treadstone offers a better way to restore and improve these areas.
A beautiful combination of recycled glass and epoxy, Treadstone provides a high-friction surface that lasts and lasts. The colored glass reflects light for a truly unique, attractive appearance. These color-coated glass facets filter out UV rays so that the color remains as vivid as the day it was installed for years to come.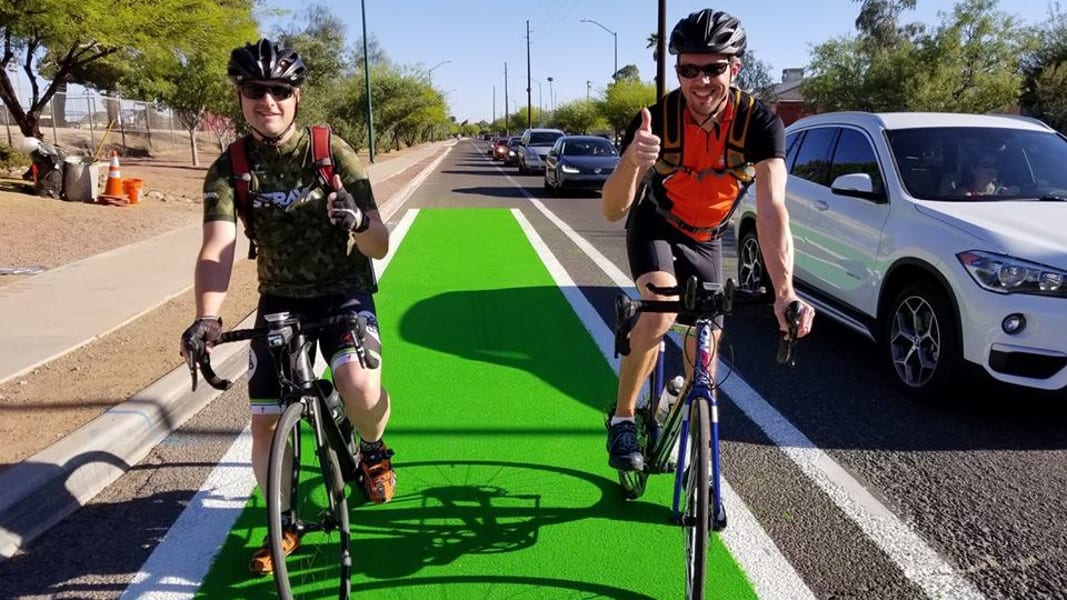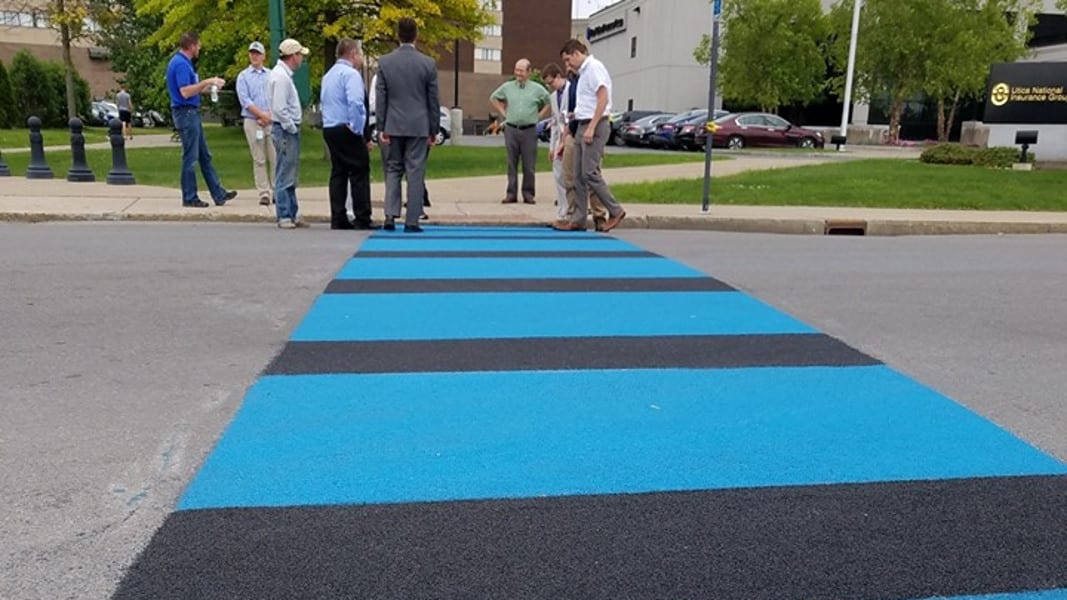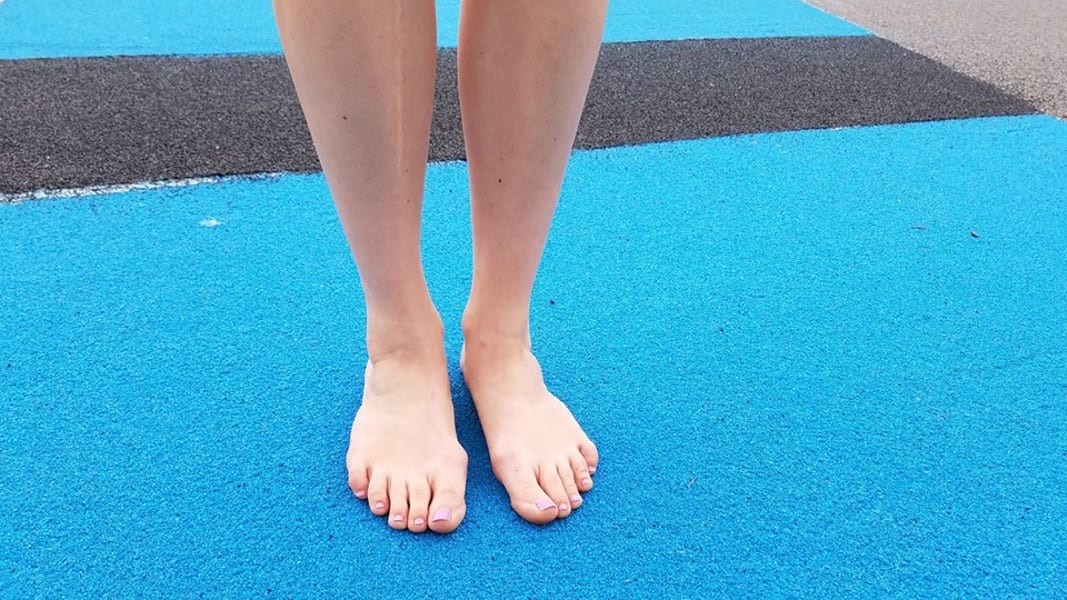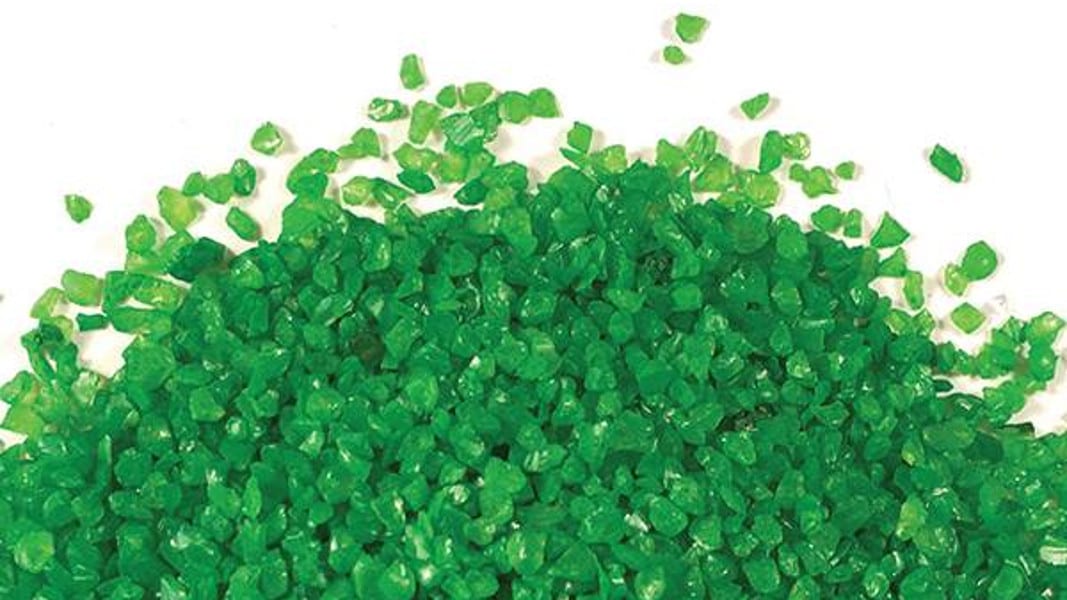 Treadwell offers a wide variety of floor coatings for commercial & industrial applications. Our expert installation and high-quality materials ensure that your floor is durable and complies with the standards of your industry. You choose the look you want and the qualities you need for your ideal floor. You can rely on Treadwell to make it happen.
Decorative Flake
Decorative flake epoxy flooring combines epoxy and vinyl flakes to create a seamless decorative floor. Treadwell's decorative flake flooring resists abrasion and chemicals, has low odor, and provides traction for greater safety.
Because it's durable, chemical resistant, and easy to maintain and repair, flake epoxy flooring is a good option for:
Automotive areas
Manufacturing
Dining areas
Lobbies
Hospitals and labs
Treadwell offers a variety of colors, textures, and designs for your ideal commercial flooring.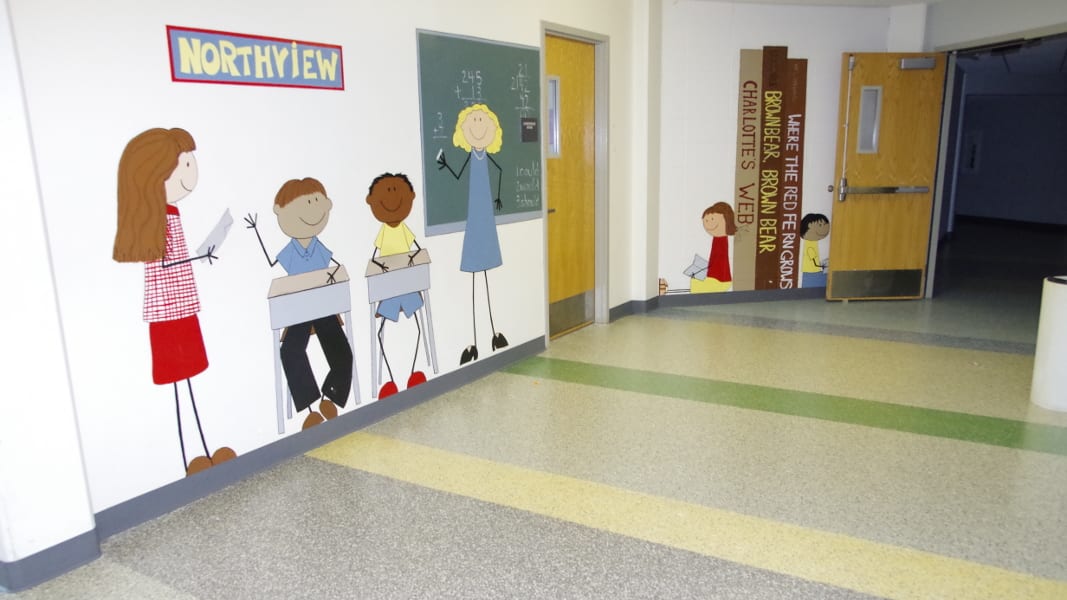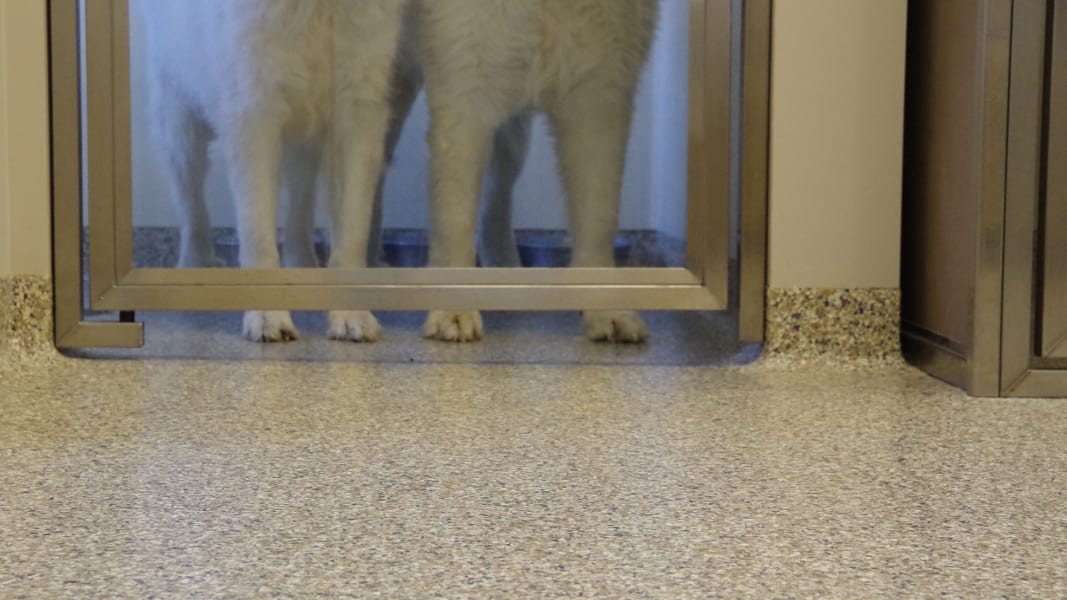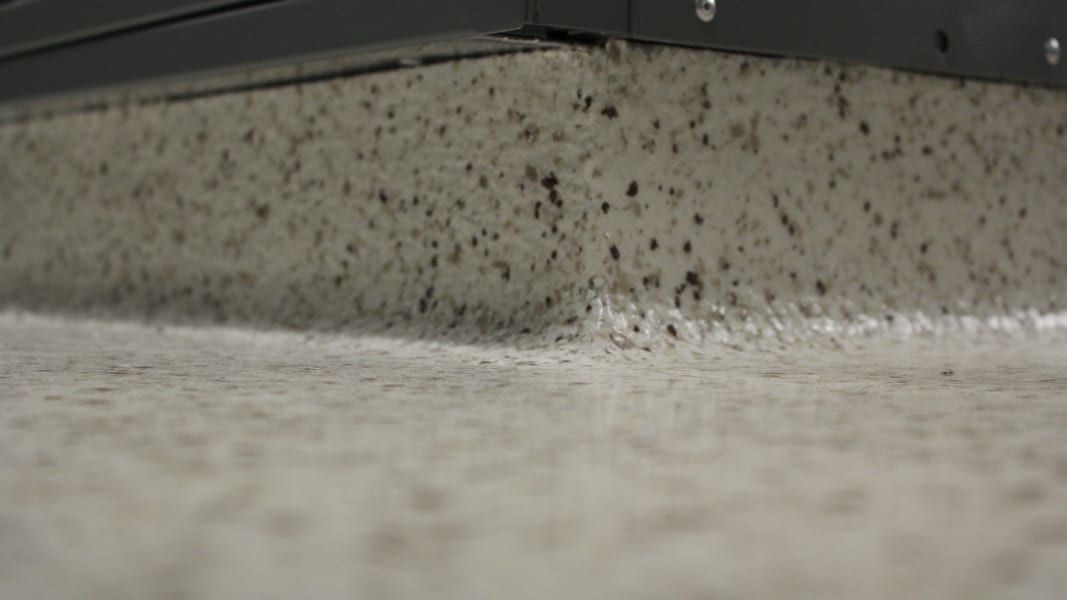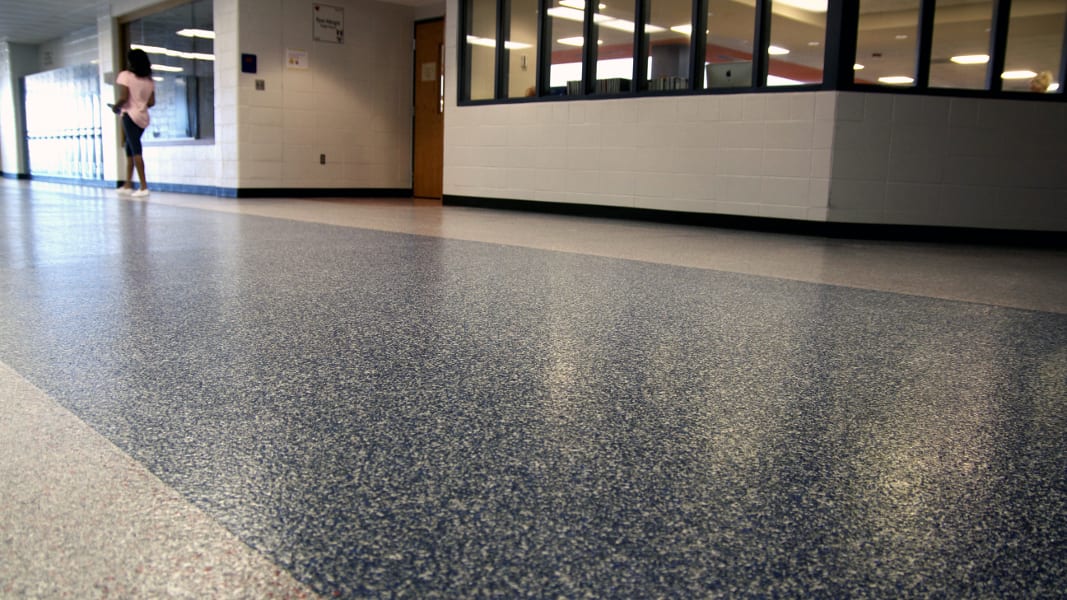 Decorative Quartz
Treadwell's decorative quartz floor coatings combine epoxy and quartz aggregates to create an attractive and durable seamless floor. This durable flooring is chemical resistant, low odor, and easy to maintain.
A decorative quartz coating is appropriate for floors in:
Animal care areas
Automotive areas
Corridors
Locker rooms and showers
Restrooms
Decorative quartz floor options offered by Treadwell include 9 standard colors and custom blends, 3 textures, fine or coarse quartz aggregate, variable thicknesses and sheens, and custom patterns and designs.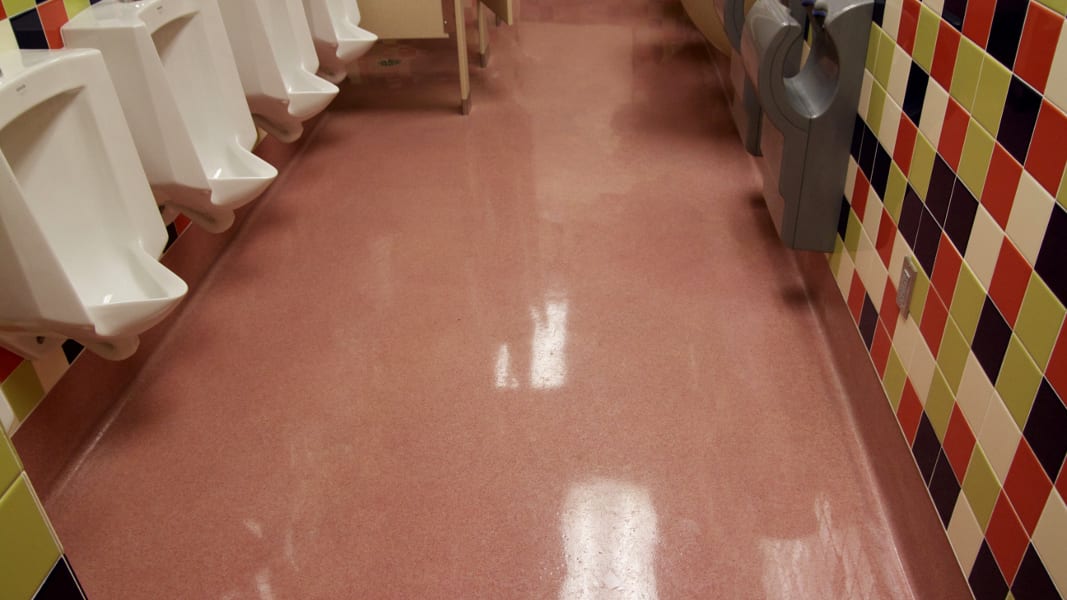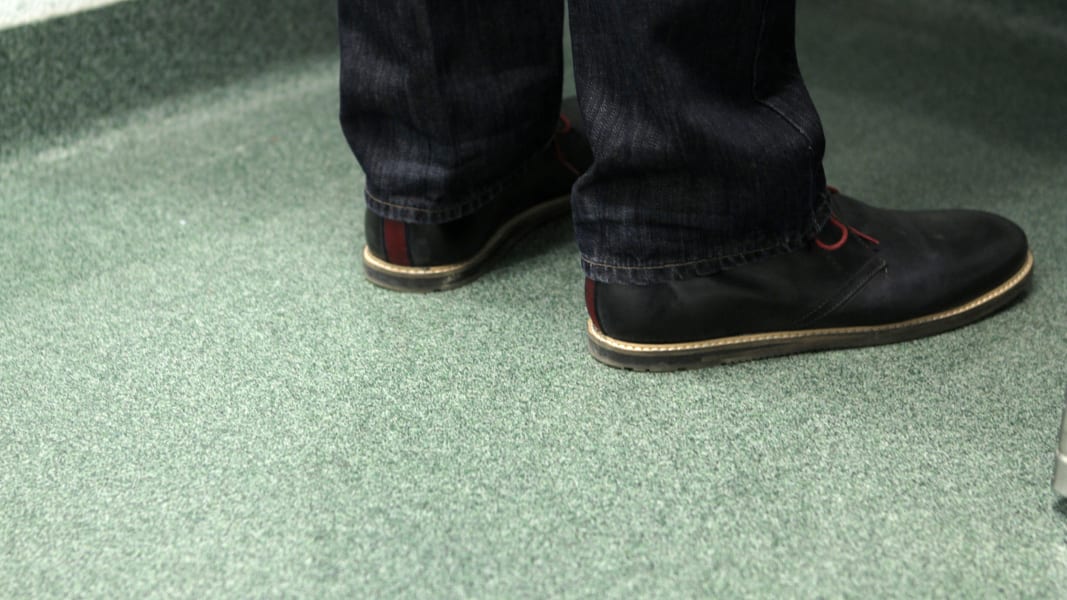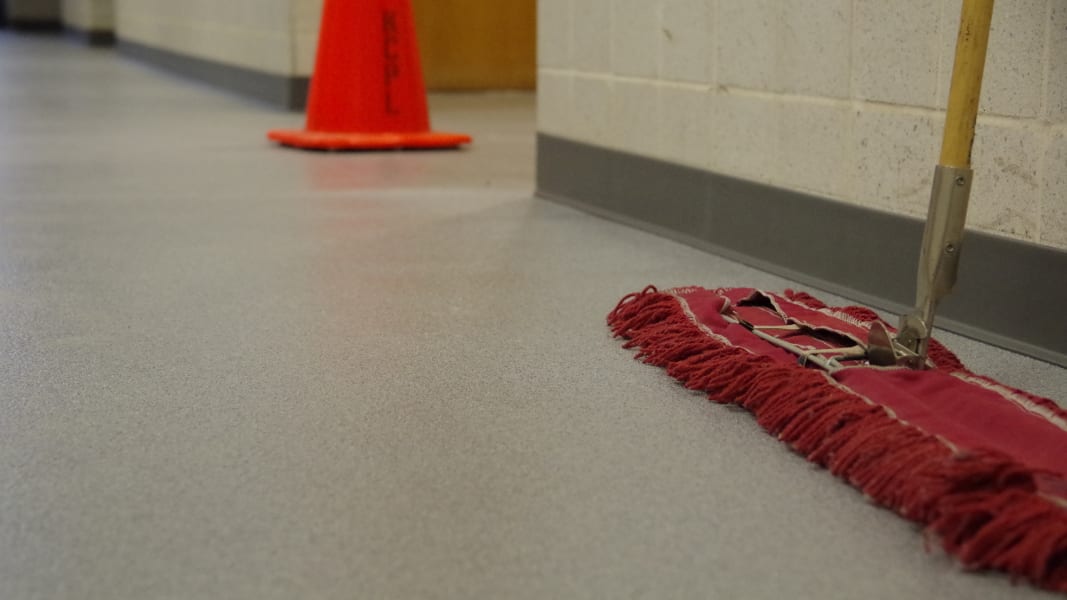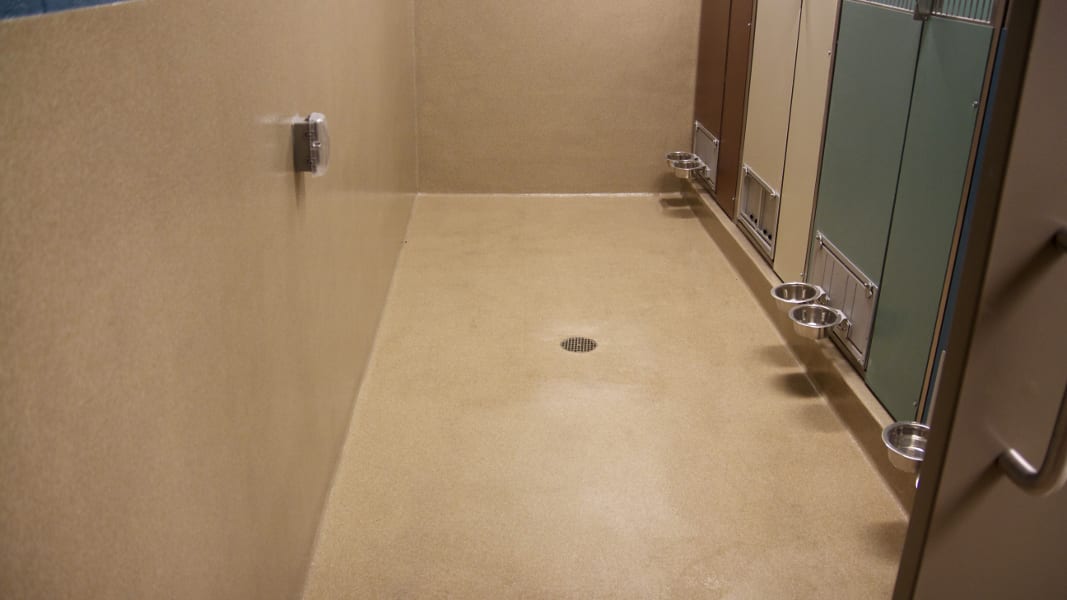 Cementitious Urethane
Treadwell's cementitious urethane floor coatings, a combination of aggregate and urethane cement, are very well-suited to environments where foods and beverages are processed, packaged, and prepared. Resistant to thermal shock, impact, and chemicals, they're the ultimate in hygienic floor coatings for:
Breweries
Food and beverage processing areas
Freezers and coolers
Commercial kitchens
Manufacturing and industrial areas
Wet areas
Treadwell offers cementitious urethane floor coatings in 5 colors, variable textures, and gloss or satin sheen.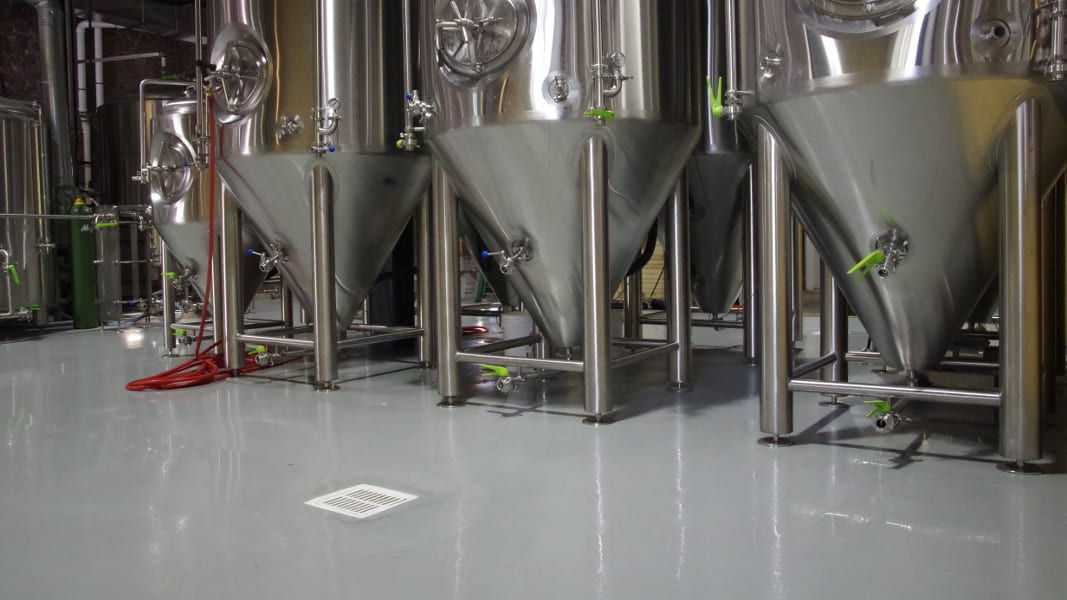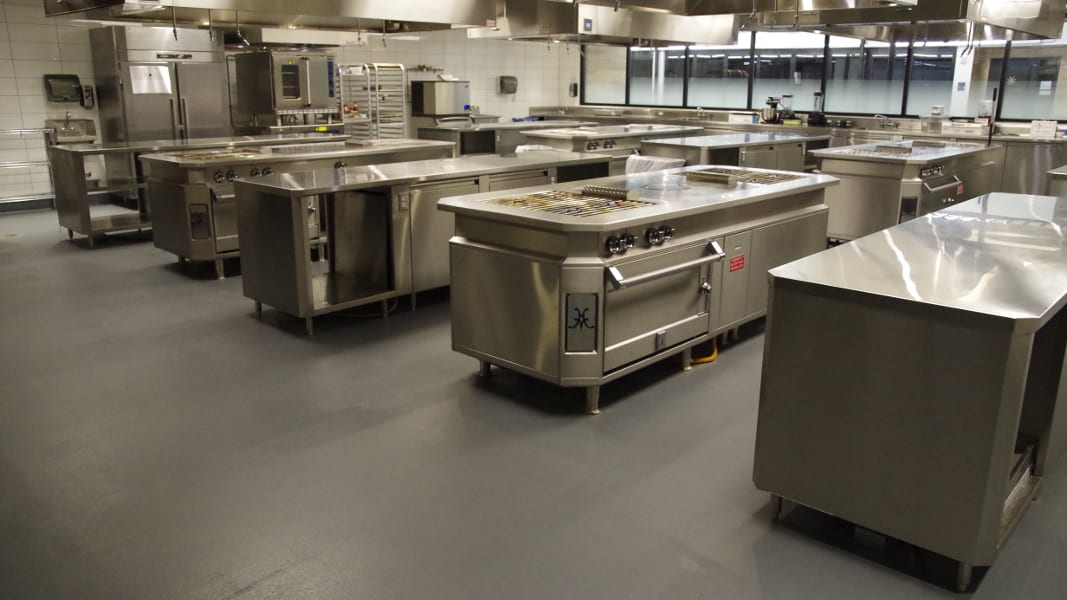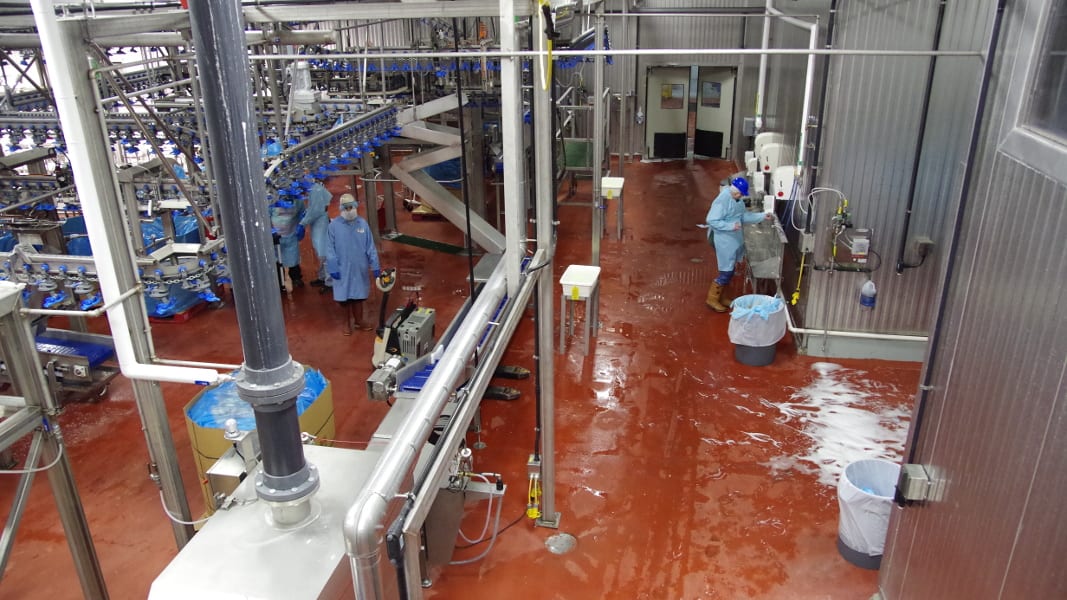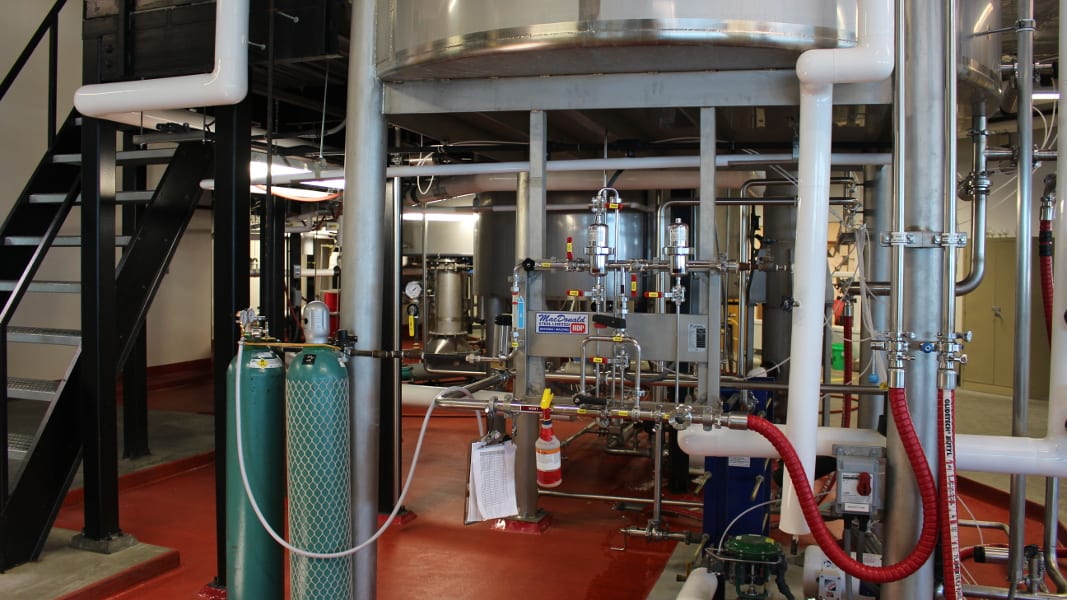 Industrial Epoxy
Treadwell's industrial epoxy floor coatings combine pigmented epoxy with aggregate to create a seamless floor that's durable enough for industrial settings where heavy machinery, vehicle traffic, harsh chemicals, and sharp tools can cause damage to other types of floors. This incredibly tough surface is ideal for:
Automotive areas
Loading docks
Garages
Manufacturing and industrial areas
Mechanical rooms
Process areas
At Treadwell, industrial epoxy floor coatings are available in 9 colors, 3 textures, 3 thicknesses, and gloss or satin sheens.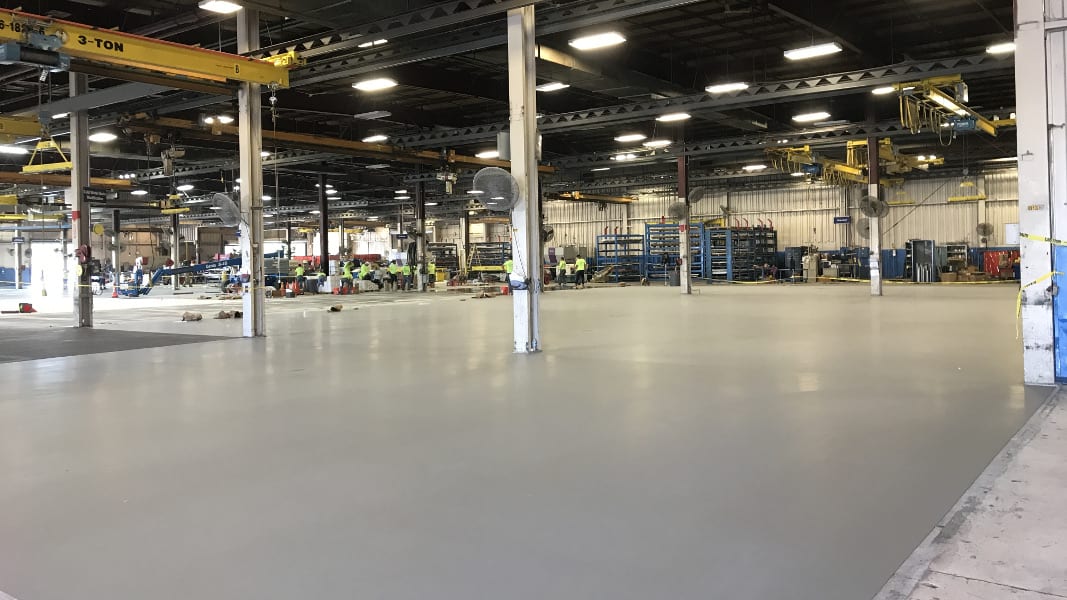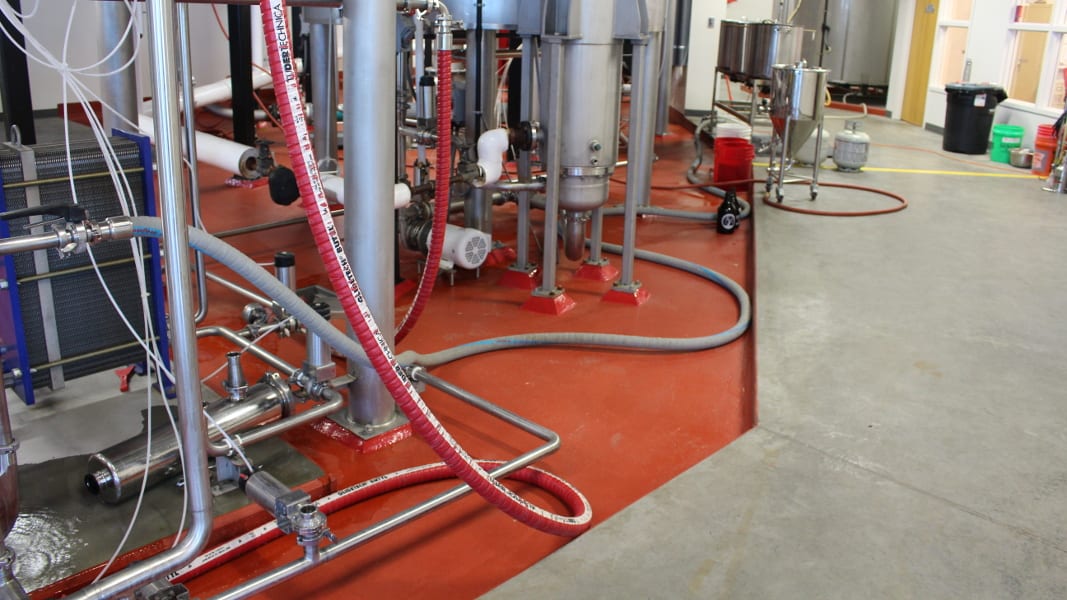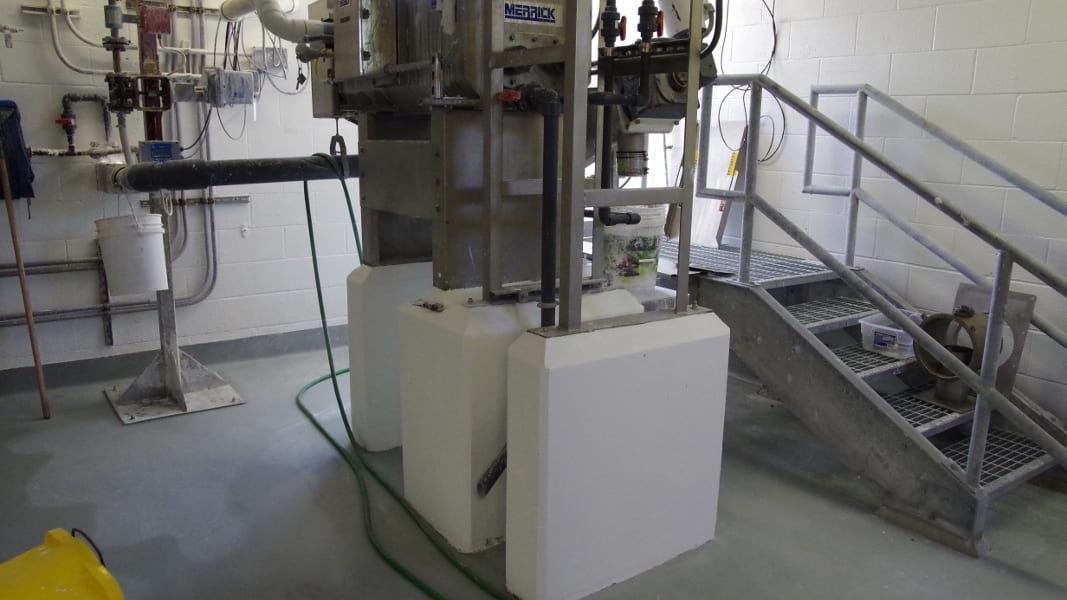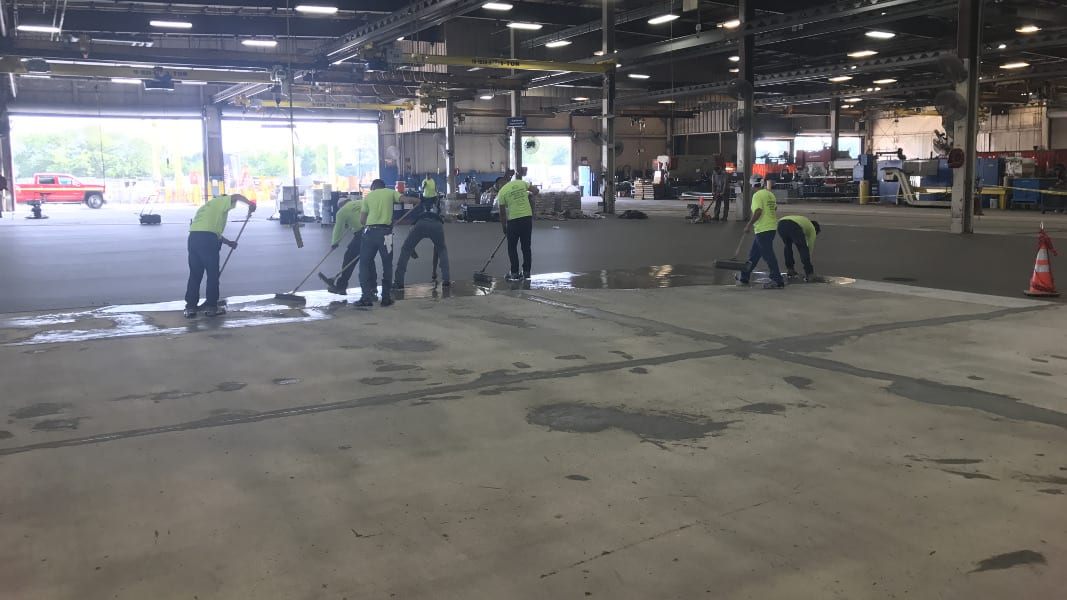 Seamless Epoxy
Treadwell's seamless epoxy floor coatings are created in a 3-step system that results in a sanitary, chemical-resistant floor that's economical as well. Its thin coating brightens your spaces while protecting your concrete floor from hazards like heavy foot traffic, large equipment, harsh chemicals, and abrasion.
Seamless epoxy is a great choice for:
Airplane hangars
Labs
Automotive areas
Mechanical rooms
Warehouses
Treadwell makes it easy to customize your seamless epoxy floor by choosing the color and sheen that's right for your situation.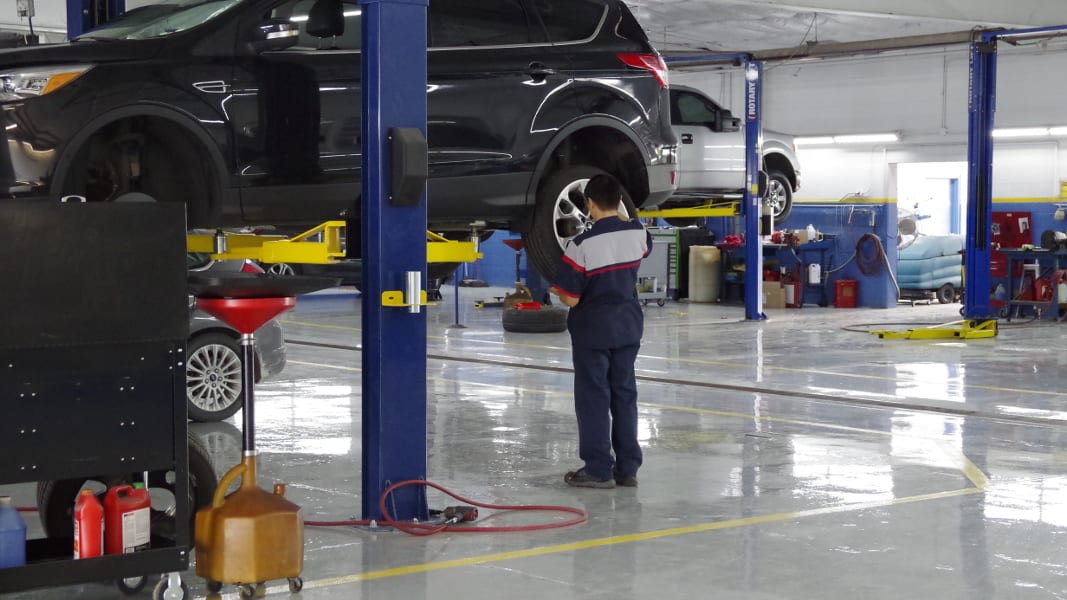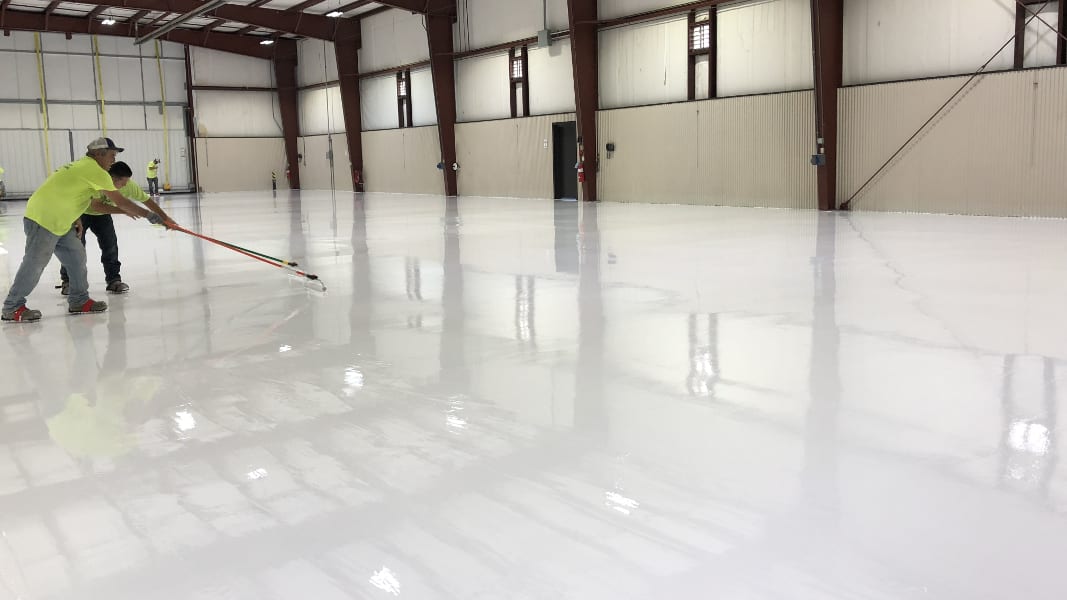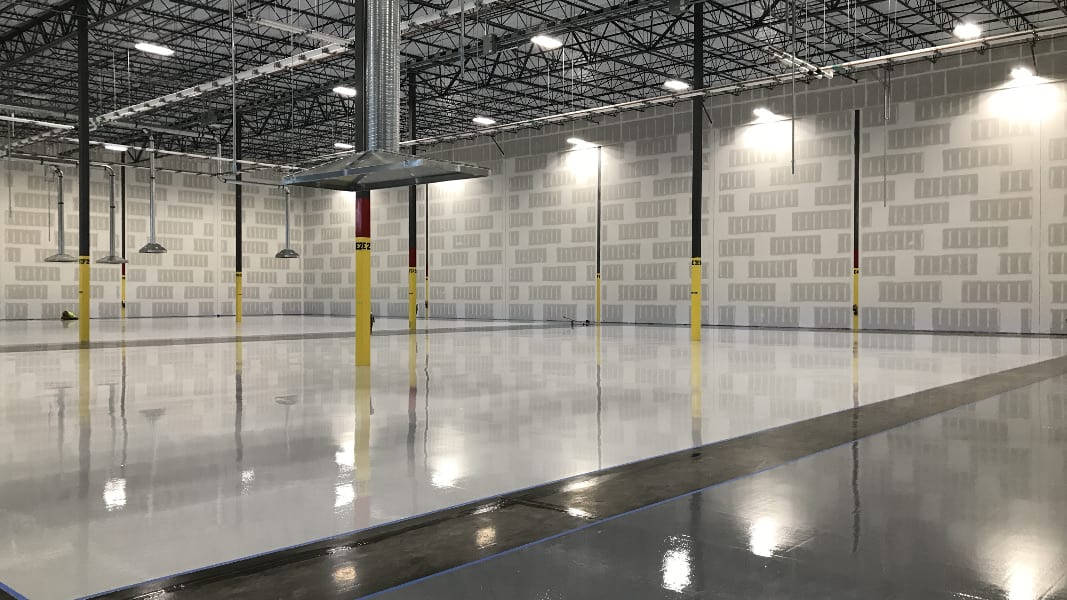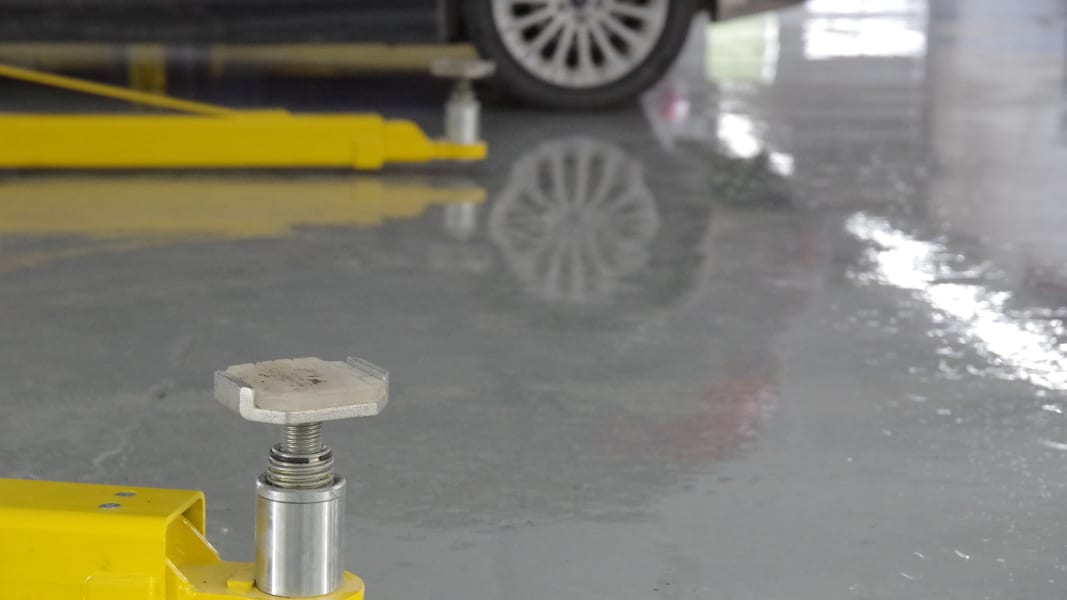 Metallic Epoxy
Where visual appeal and durability are equally important, Treadwell's metallic epoxy floor coatings give you just the wow-factor you want. The unique marbled look of this easy-maintenance floor comes from glittering metallic flakes mixed into the epoxy. Metallic epoxy gives you all the durability, abrasion and chemical resistance of other epoxy floor coatings.
For a smooth, high gloss floor, choose metallic epoxy coating for the areas you want to show off most, including:
Showrooms
Lobbies
Retail areas
Dining areas
Treadwell offers a variety of options for your metallic epoxy floor, including 15 standard colors and thicknesses from 20 mil to 40 mil.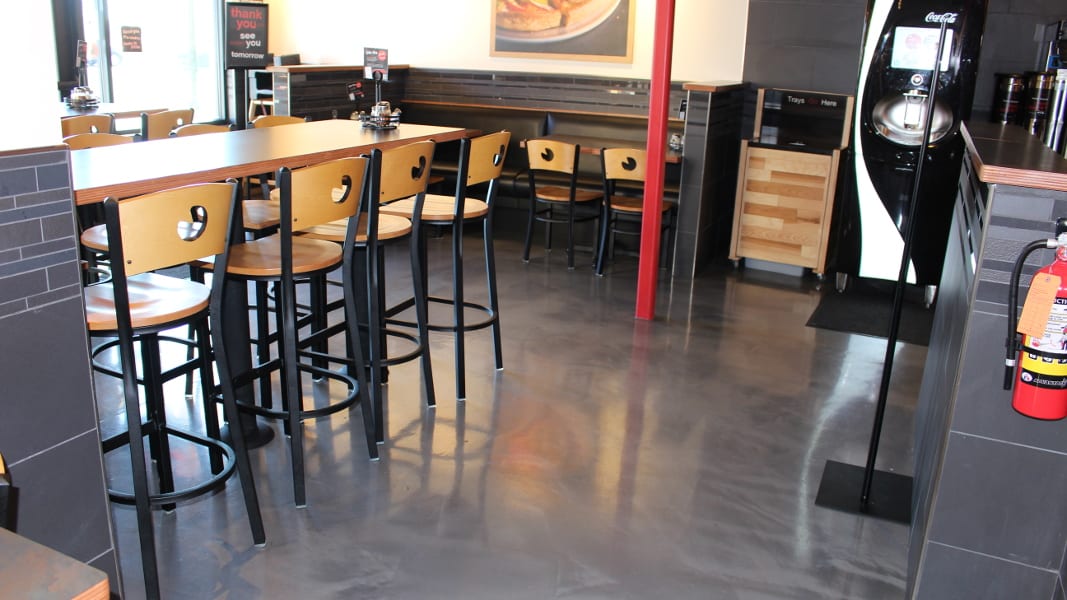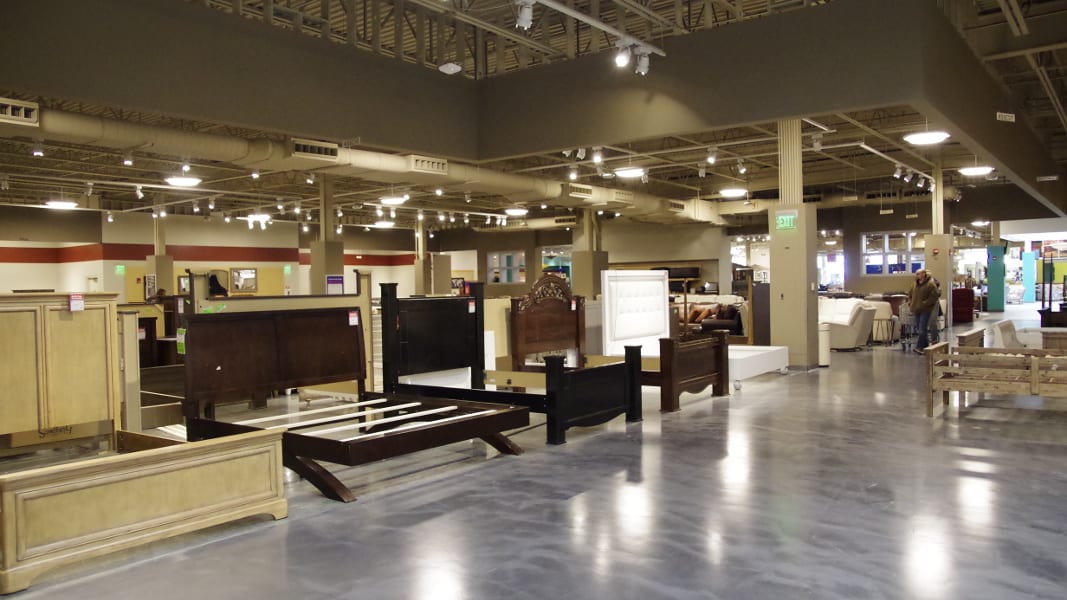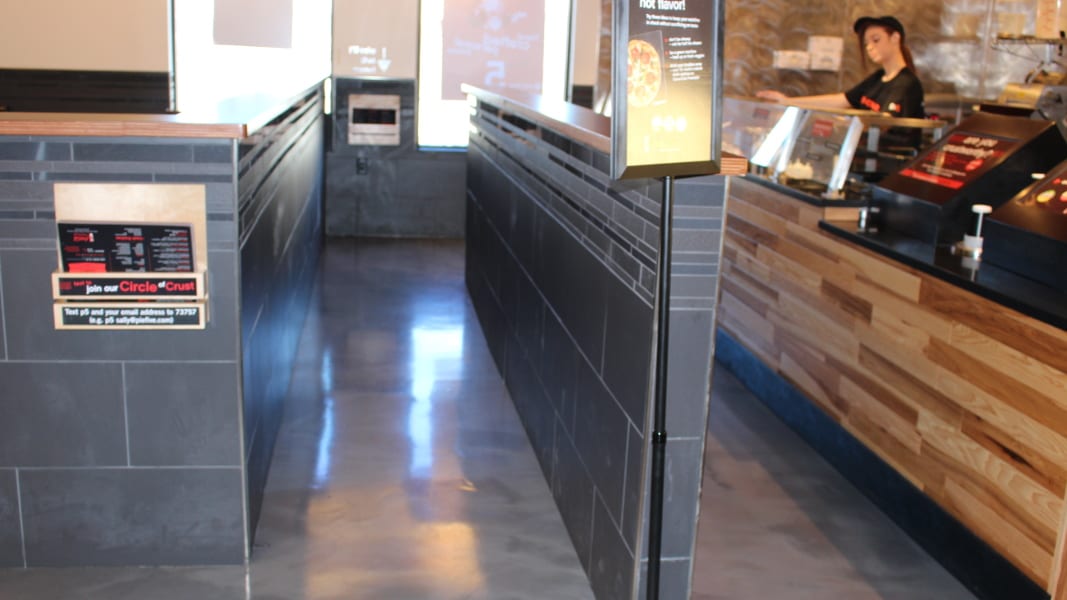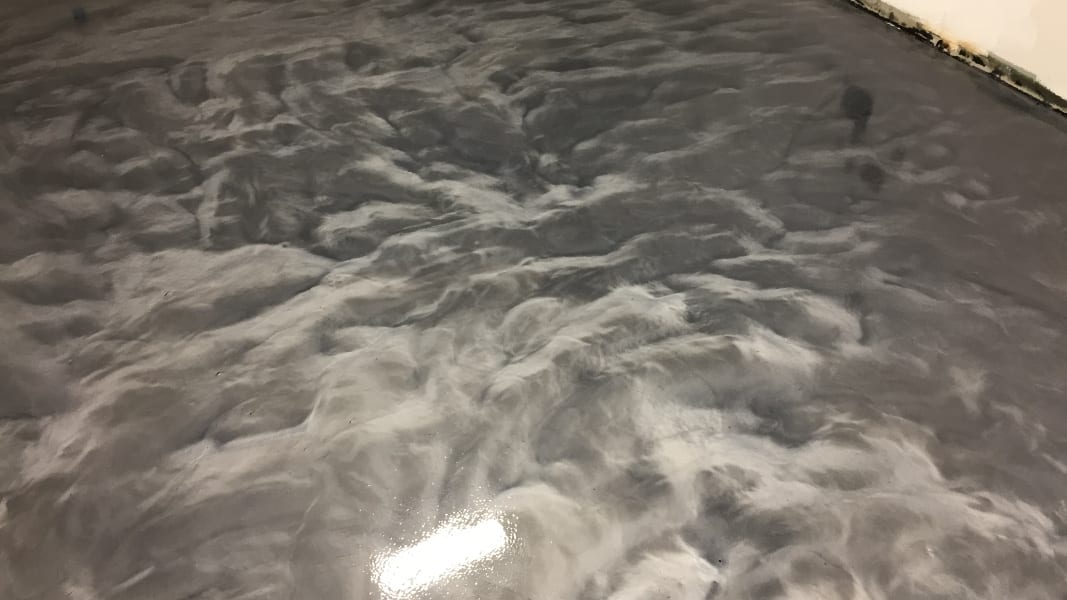 Treadsoft
Where comfort and durability are equally important, Treadwell's Treadsoft floor delivers. Treadsoft combines cushion with seamless urethane for an ergonomic and sound dampening floor. A recycled rubber mat can be added under the floor for added cushion.
Perfect for a variety of environments including:
Cafeterias
Corridors & High Traffic Areas
Hospitals
Lobbies
Museum Spaces
Office Spaces
Retail Spaces
Treadwell offers a variety of options for your Treadsoft floor, including 14 standard colors and thicknesses from 120 mil to 320 mil.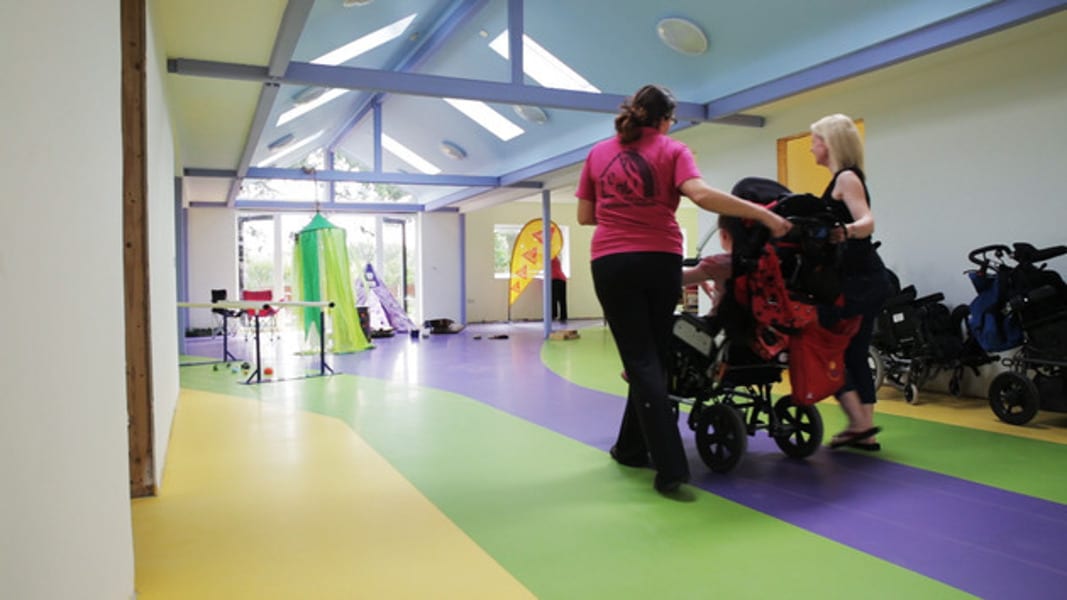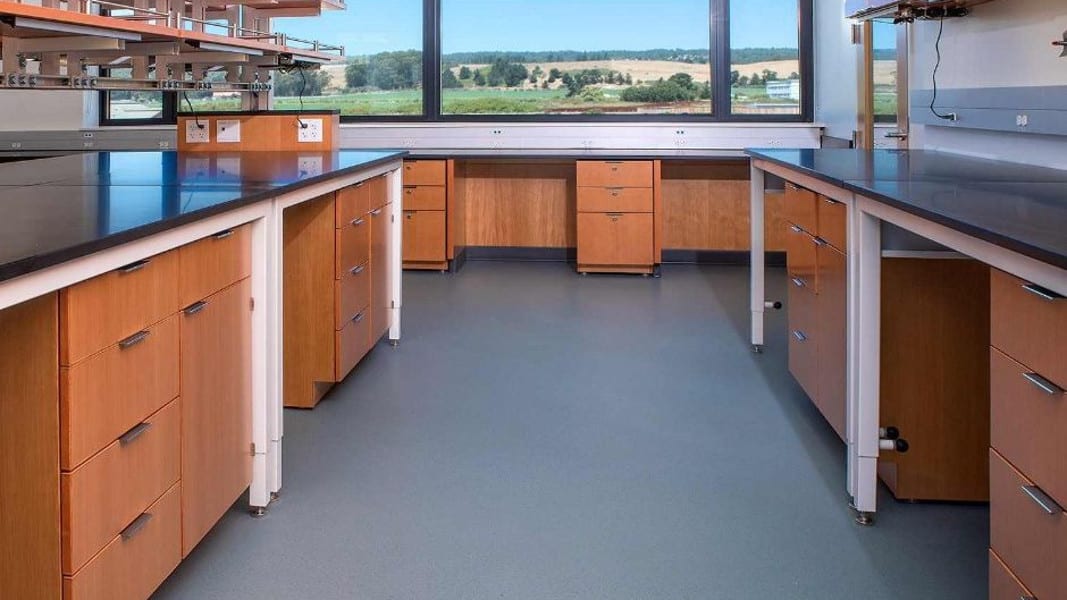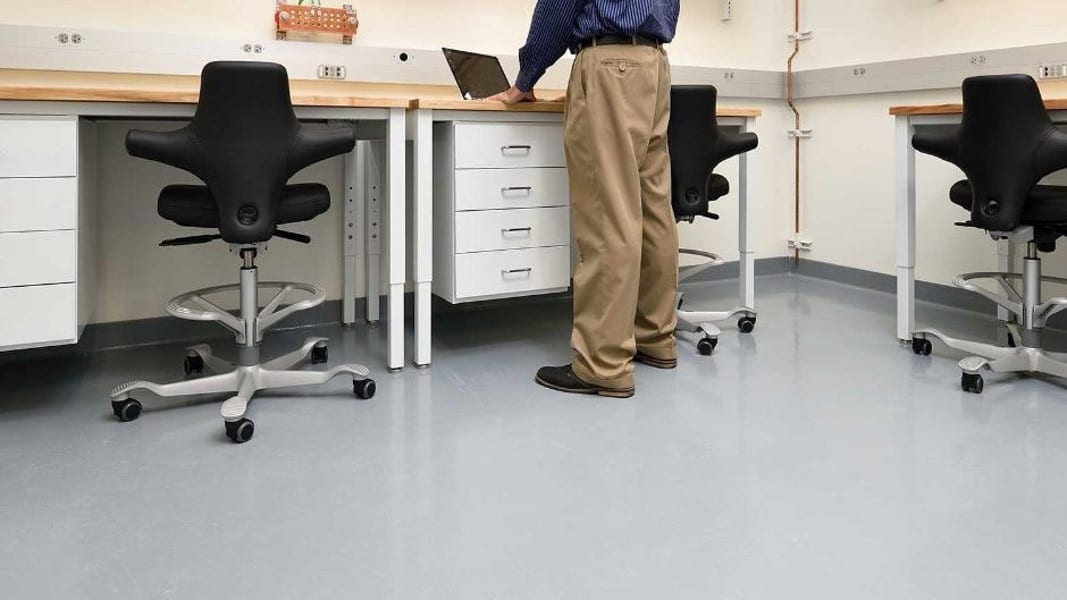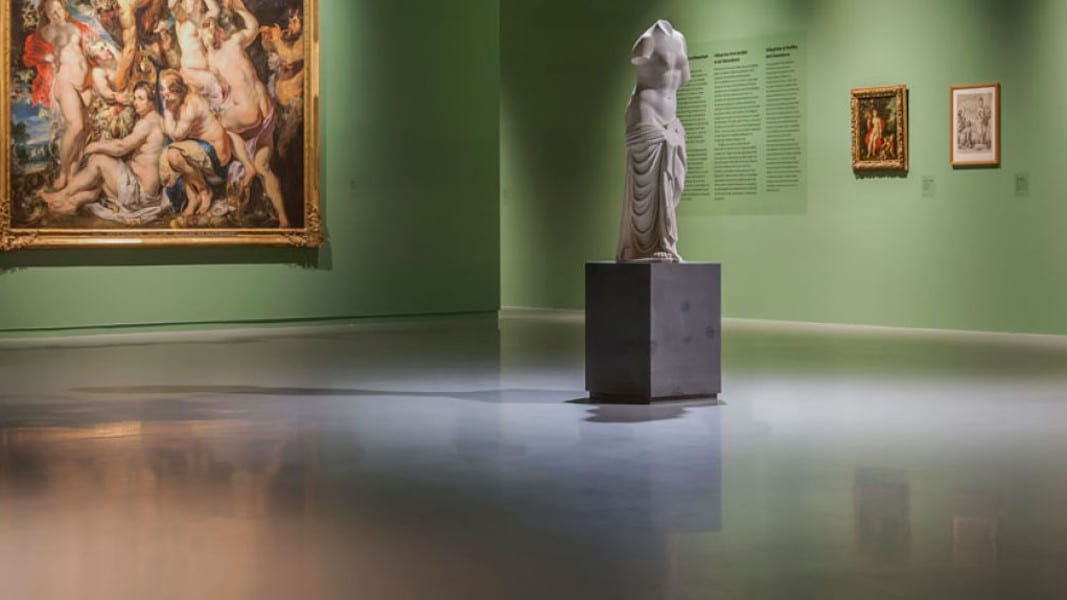 Static Control - ESD
Static is critical to control in certain environments . When you're working with sensitive electronics, volatile chemicals or ammunition static can damage parts, put your employees at risk, and even cause explosions. ESD coatings provide static control by acting as a grounding point to discharge and dissipate the electrical charge. Like all Treadwell's floor coatings, our ESD floors create high-quality, seamless and durable surfaces.
Treadwell's Electrostatic Dissipative (ESD) flooring offers protection in commercial areas where static electricity poses a serious risk. Use static control ESD flooring in:
Electronics manufacturing
Data processing spaces
Areas where hazardous materials are used
Printing and graphic arts areas
Military and aerospace industries
Ammunition manufacturing
We offer static control ESD flooring in several colors to give you the environment that works for your workspace.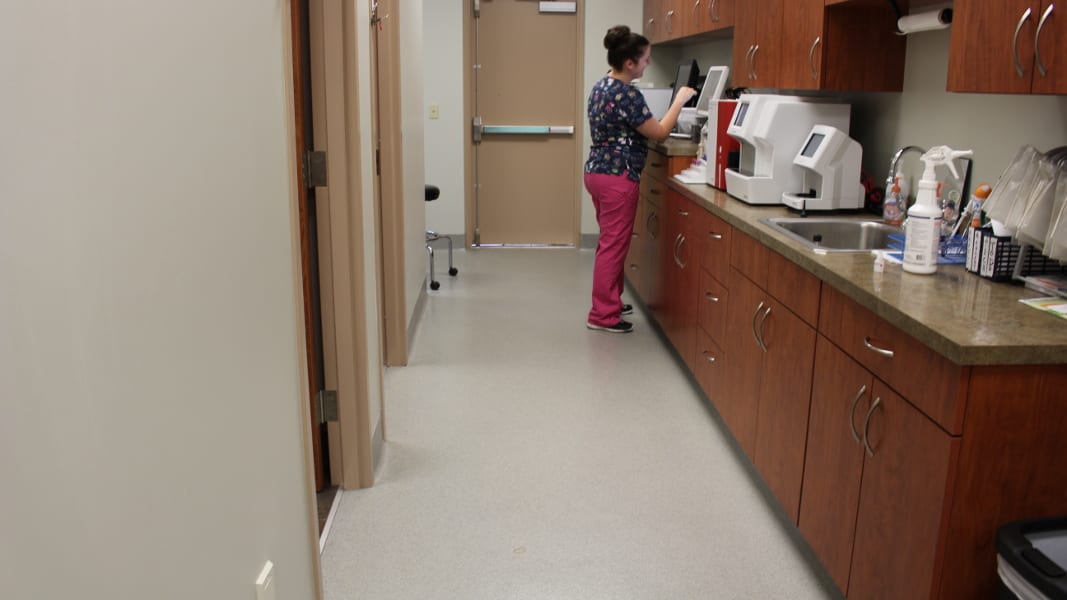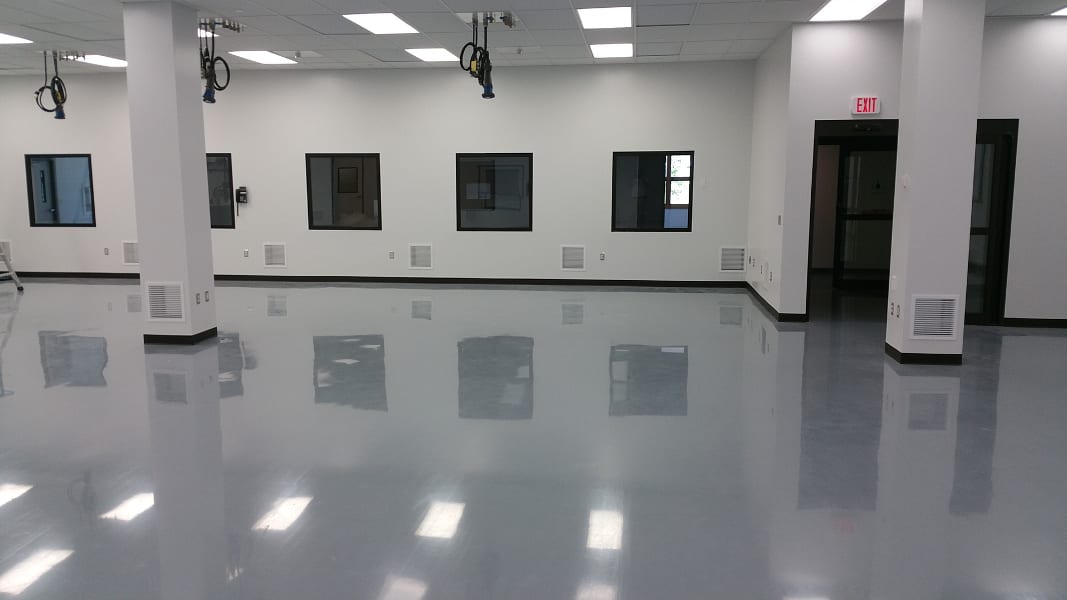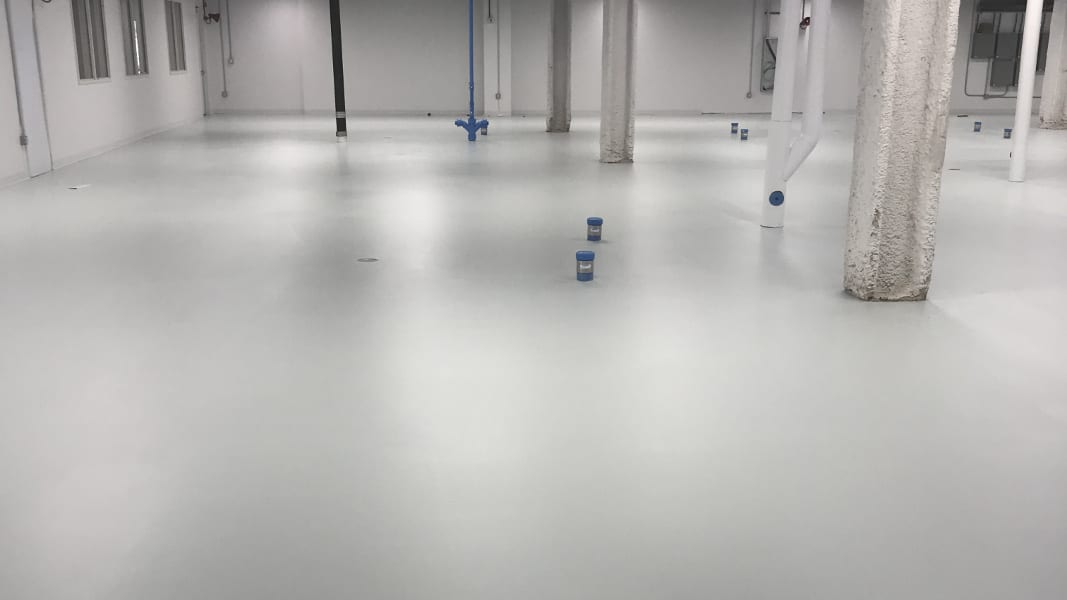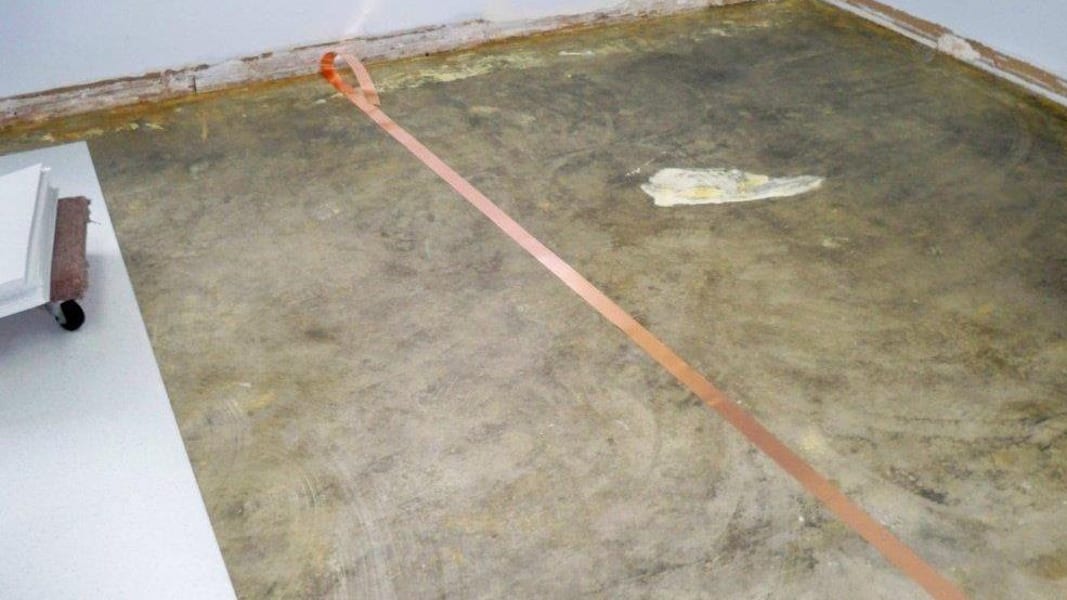 Wall Coatings
Walls in commercial & industrial settings are often damaged by impacts from sharp tools and heavy objects and contact with moisture and chemicals. Treadwell's wall coatings, made from a 3 step installation process, increase the lifespan of the walls in commercial settings. Our high-performance seamless wall coatings are perfect for concrete, cement board, drywall, and block walls. Wall coatings are an excellent alternative to wall tile.
Our wall coatings can be used to protect walls in:
Labs
Clean rooms
Food processing areas
Restrooms & Showers
Hospitals
Treadwell offers wall coatings in a variety of colors and glaze or matte finishes.