For an envy-worthy floor, there's no flooring quite like terrazzo. Treadwell can install terrazzo floors with elegant, old-world patterns or stunning modern designs for any room in your home.
The practical benefits of terrazzo are just as phenomenal as its appearance. It's so durable, it can last a lifetime with few if any repairs and very simple cleaning. It's known for its strong, nonporous surface. What's more, we can use recycled materials in the composition for an attractive, sustainable floor.
We install your epoxy terrazzo flooring using an epoxy base with plastic, glass, or granite aggregates that create the rich, marbled look of terrazzo. After letting it cure, we grind it down to even and smooth out the surface. In the final step, we polish it to a brilliant shine.
Kitchen Terrazzo Flooring
Kitchens are the heart of the home. Make a statement in your kitchen with Treadwell's Terrazzo floors.
Terrazzo combines the beauty of marble chips with an epoxy binder to create a handcrafted masterpiece. Treadwell's Terrazzo floors are durable enough to withstand the impact of a dropped knife or wine spill. Best of all, they are easy to maintain and only need a simple dust mop to keep clean.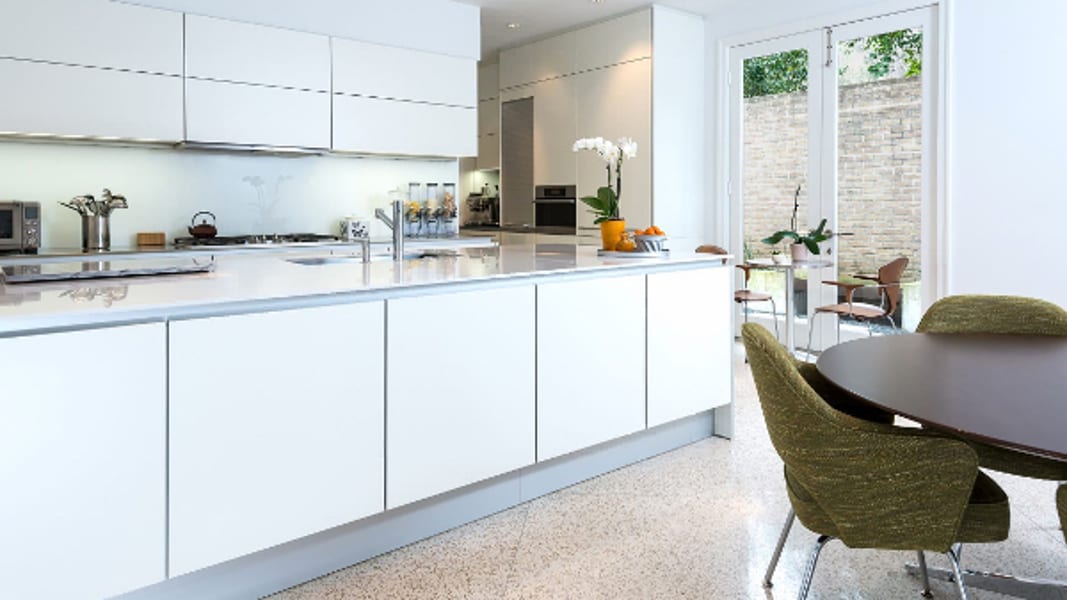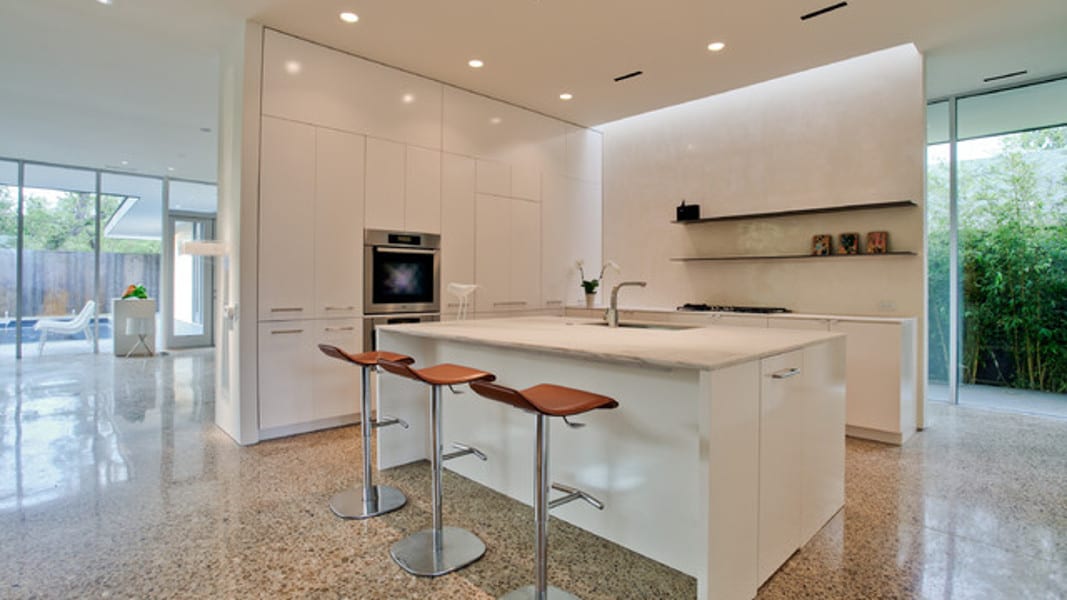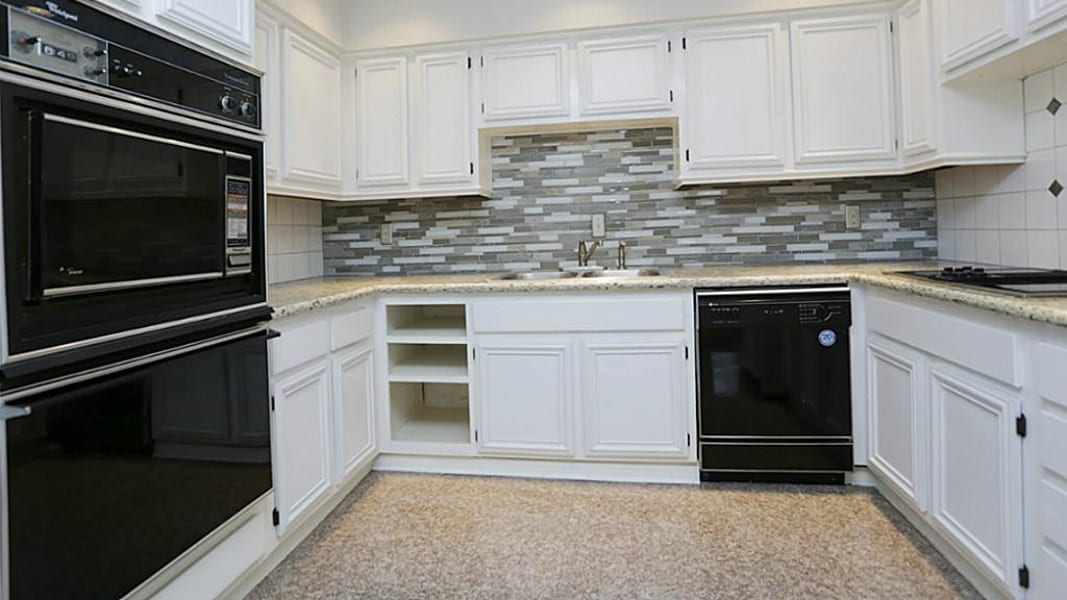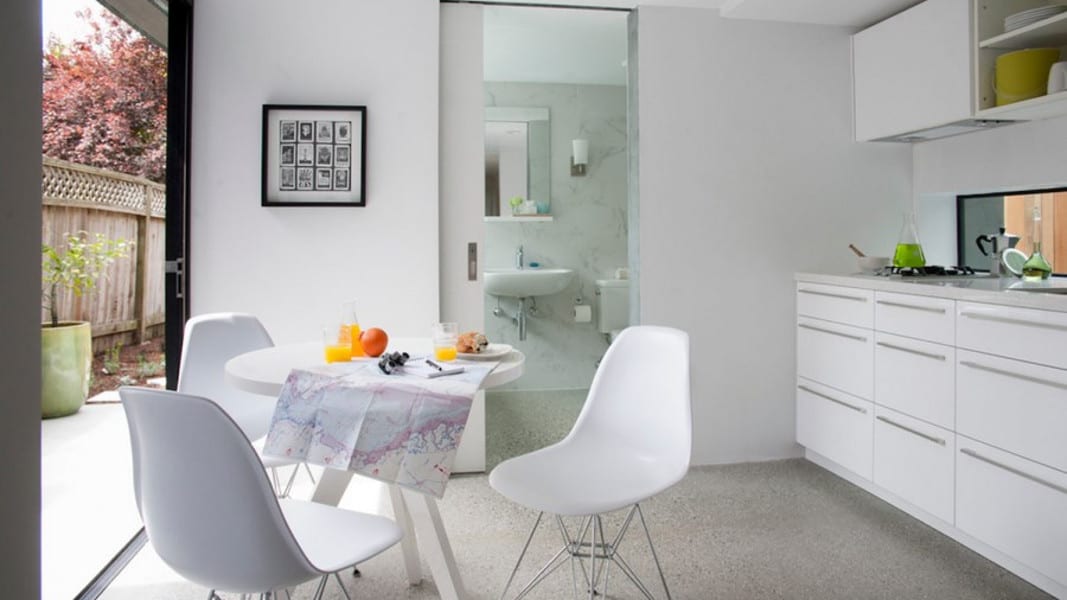 Living Space Terrazzo Flooring
Treadwell's terrazzo flooring is perfect for any living area in your home. With its high-gloss surface, and reflective marble chips, terrazzo adds a distinctive element to your interior design.
Terrazzo is idea for living spaces where you want a bright, shiny floor with amazing performance.